"My mum's failsafe recipe for pikelets - I can eat these all day. (*Note: If you dont have buttermilk you can make a substitute with 1tsp vinegar/lemon juice into 1/2 cup of plain milk)"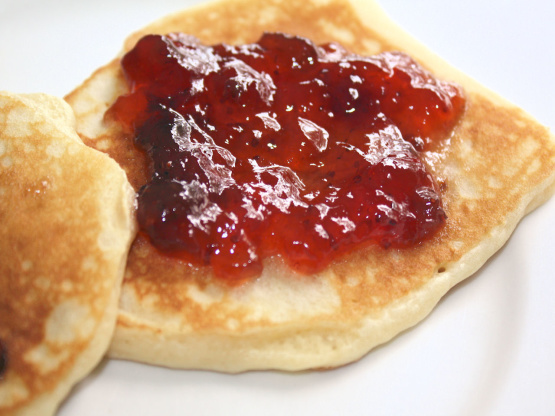 Moody Pikelets
3 recipe photos
Directions
Sift flour,salt & bicarbonate into a bowl.
Make a well in the centre and add sugar, egg, milk and melted butter.
Stir mix until it is a smooth batter. Leave to sit for 10-15 minutes.
Grease frypan with extra butter & heat until hot.
Spoon mixture into the frypan to make 6cm round pikelets.
Cook until bubbles appear, then flip and cook on the other side until golden.
Repeat until all batter is used.
Serve warm with butter, jam, cream, honey or any favourites.