"Didn't know about Zucchini bread until a friend showed it to me. Now I can't get enough of it!"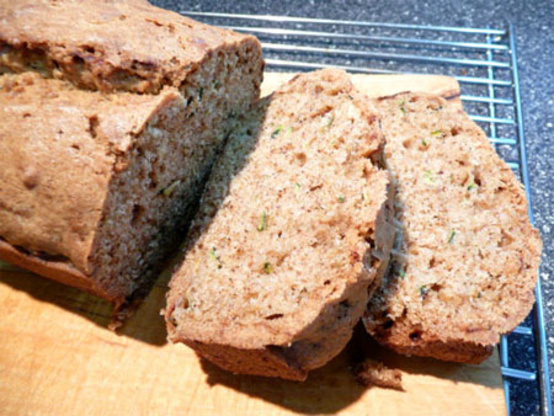 Mrs. Garber's Zucchini Bread
1 recipe photo
Directions
Preheat oven to 350 degrees Fahrenheit.
Grease two bread pans well; sprinkle bottom with one tablespoon of sugar each (you might not even need that much sugar, just enough to get a light dusting.
Peel and grate Zucchini.
In a large bowl, beat eggs, oil, sugar and zucchini until well blended.
Add vanilla.
Add cinnamon, ginger, and clove powder.
Combine flour, salt, baking soda, baking powder, and sugar in a medium bowl.
Add flour mixture to zucchini mixture until well blended.
Pour half of batter into each prepared bread pan.
Bake for 1 hour or until toothpick comes out clean.
For maximum moistness, wrap in plastic wrap and put in airtight freezer bags; freeze.
Thaw completely before serving.