"I found this recipe on the Geocities Website. Whipped it up for lunch today and these fritters are devine. Light and tasty and they go down a treat. The recipe notes that Basil is the secret ingredient in this recipe."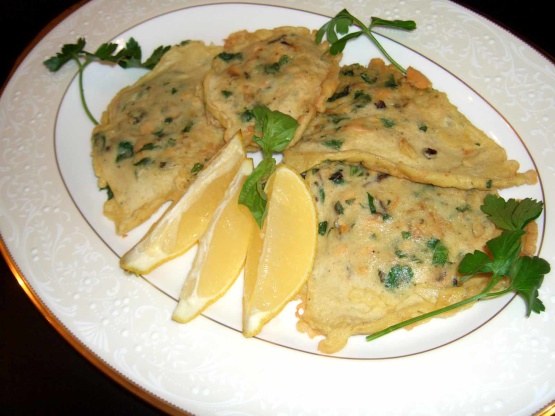 Mussel Fritters
1 recipe photo
Directions
Lightly steam mussels until they just open.
Remove beards, take from shell and chop roughly. (Not too fine).
In a bowl, beat the eggs, Sift in the flour and baking powder and beat with a fork to combine.
Stir in the mussels, salt, pepper, basil and parsley.
Melt butter over a medium heat. Drop mixture into butter and fry pancake style until golden brown, then flip and cook until golden on other side.
Enjoy!