"An easier faster and updated version of my tzatziki, perfect for use on gyros, shawarma, kebabs, souvlaki, and falafel sandwiches or small salads. If you use a towel instead of cheesecloth, don't use a terry cloth type but choose something with a flat weave. This also tastes best if it has time to sit, but I have used it in a hurry."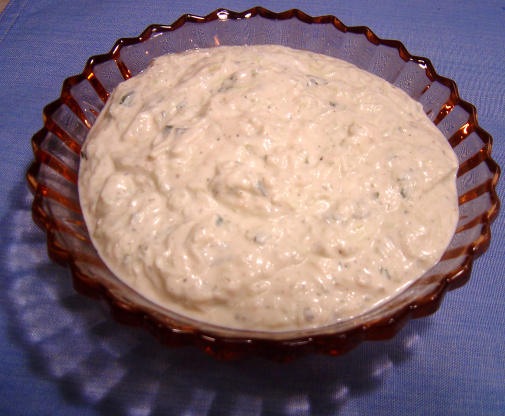 My Easier Tzatziki
1 recipe photo
Directions
Peel cucumber. Cut into quarters. Slice off seed section if it has seeds.
Grate using food processor or small box grater. Place grated cucumber onto about a 12 inch section of doubled cheesecloth, wrap and twist over a bowl and squeeze out liquid using your hands. You will need 1/2 cup dry grated cucumber.
Stir together cucumber with all remaining ingredients and adjust your seasonings to taste.
Serve cold.