"These pancakes are delicious and so simple to make. I always have the ingredients on hand."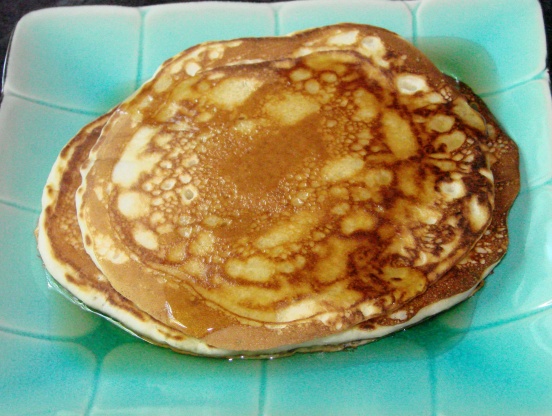 My Favorite Pancakes
3 recipe photos
Directions
In large bowl, stir together flour, sugar, baking powder and salt.
In another bowl, whisk eggs, oil, milk and vanilla.
Add liquid to dry mixture and whisk.
Don't overmix; batter should be lumpy.
Heat a heavy griddle or fry pan which is greased with a little butter or oil .
The pan is hot enough when a drop of water breaks into several smaller balls which 'dance' around the pan.
Pour a small amount of batter (approx 1/4 cup) into pan.
When bubbles appear on surface and begin to break, turn over and cook the other side.
Enjoy!