"I used coconut flour and almond flour as well as coconut sugar, all of which have a lower GI and diabetic-friendly. Instead of nectarines, you can also use other stone fruits, peaches, plums and apricots. The recipe has a vegan option. For more healthy gluten-free, low GI, pesco-vegetarian recipes, please visit my blog, www.innerharmonynutrition.com."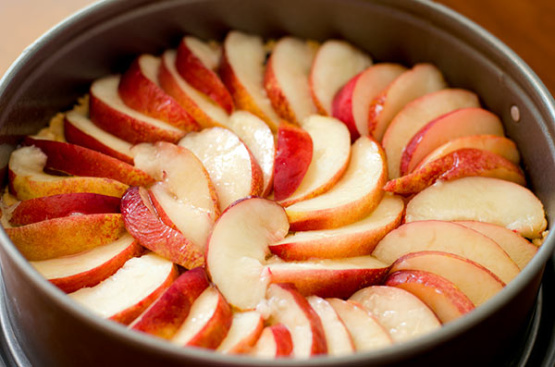 Nectarine and Blueberry Coffee Cake (Gluten-Free, Low-GI)
2 recipe photos
Directions
Spray oil inside a 9-inch springform pan and preheat oven to 350°F/180°C degrees.
In a bowl, mix almond flour, coconut flour, sugar, salt and baking powder.
In another bowl, mix eggs, milk, yogurt, and vanilla or almond extract. Pour in the flour mixture and mix.
Fold in blueberries and transfer to the springform pan.
Place nectarine slices on top of the batter.
In a bowl, mix oats, almond flour, sugar, butter, cinnamon and salt and sprinkle evenly over the nectarines.
Bake for 40 – 45 minutes or until a wooden pick comes out clean.
Infuse love and serve with ice cream or whipped cream if you like.