"My son just gave me 5kg (11lb) nectarines, so I made three times this recipe. It took a bit longer for the larger amount to thicken, but it eventually cooked up beautifully. It's a sweetish chutney that will go super well with pork and poultry."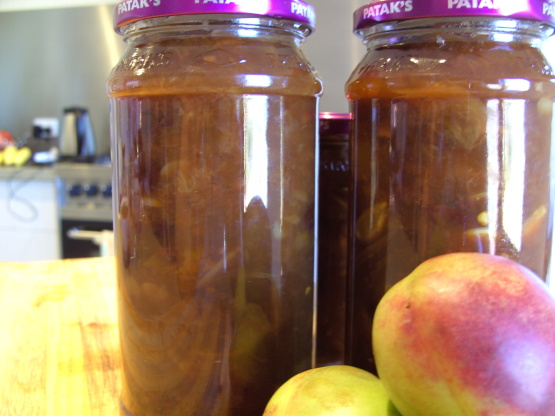 Nectarine and Pineapple Chutney
1 recipe photo
Directions
Place the sugar and vinegar in a large, nonreactive saucepan and bring to a boil over high heat. Boil for 10 minutes.
Add the nectarines, pineapple and juices, raisins, garlic, ginger, salt, chili flakes and cloves, and stir to combine. Bring the mixture to a boil, then reduce the heat to maintain a slow simmer. Cook until the chutney is thick, stirring frequently to keep the mixture from scorching or sticking, 60 to 90 minutes.
Remove from the heat and stir in the nuts. Pour the hot chutney into hot, sterilized glass jars. Seal tightly, following standard hot-pack canning procedures. Cool completely, then store out of direct light for up to 1 year. Once opened, refrigerate the chutney.