"Did you know that vanilla is the second most expensive spice after saffron? That's what I just read anyway! After chatting with a lady at the spice store, I came up with something to do with the vanilla pods, after you scrape out all of the yummy seeds. No need to waste the flavour that the pods hold. Use this in coffee, sprinkle on top of whipped cream, etc. This would be a beautiful gift in an attractive glass jar. I did not include the 1+ week sitting time. Enjoy!"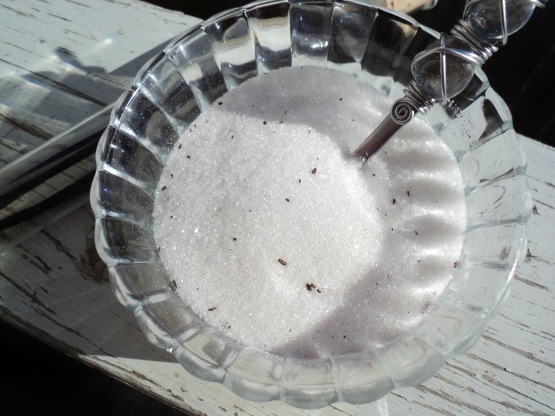 Nif's Vanilla Sugar (Don't Throw out Your Vanilla Pods!)
1 recipe photo
Directions
Pour sugar into an airtight container. Add vanilla pods. Let sit for a week, shaking every day.
After a week, remove the vanilla pods and blitz them in a mini chopper. My spice grinder worked perfectly! Add ground vanilla back to sugar.
You can still shake this every day for a week or just enjoy it as is. The longer you leave it, the stronger the flavour.