"This is my way of preparing mushroom sauce. It goes very good with any kind of meat, pasta, rice and gnocchi."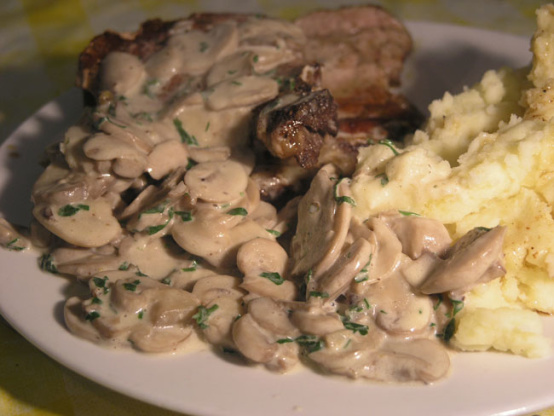 Nitko's Mushroom Sauce
3 recipe photos
Directions
Cut mushrooms into pieces. Melt butter and put mushrooms and green pepper.
Cook covered until mushrooms soften (10 min.) Uncover, pour brandy and flambé. When fire is over, add nutmeg, salt, pepper and a little water.
Cook until water almost evaporate (brown sauce must remain) than add cream and parmesan and mix until cheese melts. It depends how thick sauce you want add more cream or grated parmesan. At the end add parsley leaves and serve: goes excellent with steaks.