"Some recipes fry meatballs for extra flavor and firm texture, however you can retain plenty of flavor and texture by baking them at a high temperature. "Juicy, aromatic, packed with flavor homemade Italian meatballs." You can cook these meatballs ahead and then freeze them on a baking sheet. When frozen remove and store in a freezer bag. Submitted to www.recipezaar.com on Feb. 22, 2010."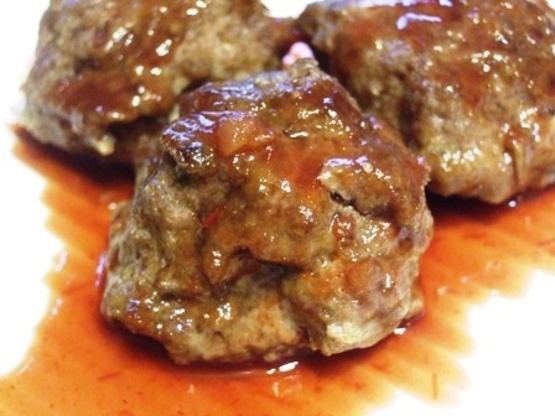 No Mess Basic Meatballs
3 recipe photos
Directions
Preheat oven to 450°F.
Stir together all ingredients (except the ground meat & 1 cup of beef broth for baking) in a large mixing bowl.
Add the ground chuck and mix together thoroughly.
Coat a baking sheet with nonstick spray.
Shape the meat mixture into balls about 2" in diameter and place on baking sheet spaced so as they aren't touching.
Cover bottom of baking sheet with the 1 cup of beef broth.
Bake for 25 minutes or until the meatballs are just cooked through.
Reserve pan juices for your favorite sauce.