"90 yr. old grandpa is coming for a visit. Since cookies are a part of his daily diet, I'm going to attempt to make him healthier versions. I looked through a dozen recipes on this site for molasses cookies and then came up with my own that fit what ingredients I had while still maintaining a healthier approach to cookies."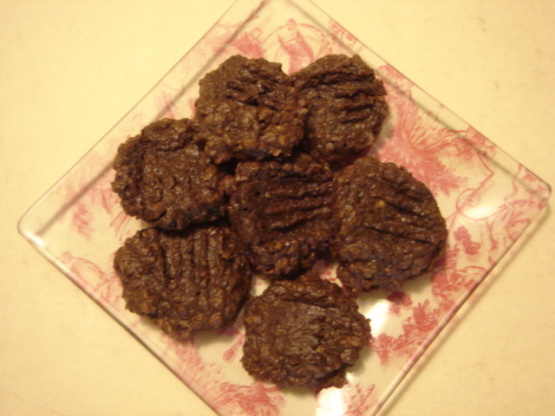 Oatmeal Molasses Cookies
3 recipe photos
Directions
Dissolve baking powder and baking soda in brewed tea, set aside.
In a medium bowl, whisk together molasses, margarine, applesauce, maple syrup, peanut butter, egg white, and tea mixture until smooth.
In a large bowl mix the rest of the dry ingredients.
Add wet mixture to dry and stir until all blended.
Drop teaspoons full onto greased cookie sheet and press down slightly with greased fork.
Bake in preheated 350 degree oven for 10 minutes.