"These are a combination of fresh orange muffins and my own addition of coconut milk and shredded coconut. The flavors go well together, and they are very moist and yummy. They are also whole wheat."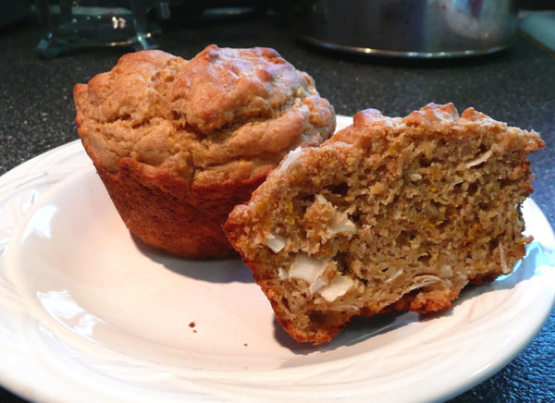 Orange Coconut Muffins
1 recipe photo
Directions
Preheat oven to 400 degrees F.
Line muffin tins with paper cups or grease.
Chop orange and place in blender, puree.
Add in orange juice, coconut milk, egg, and butter.
Blend until smooth and creamy.
In a large bowl, combing remaining ingredients.
Fold in blender contents, mix to combine.
Scoop into muffin tins (about 3/4 full).
Bake 20 minutes.