"I like these because they are quick and easy, you can make them the night before."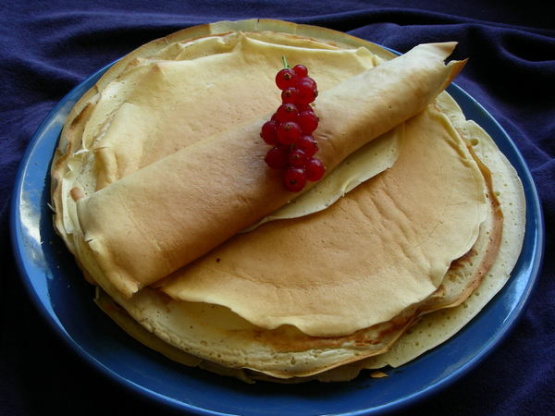 Directions
Put all ingredients into a bowl and beat with a whisk till blended.
Heat frying pan and put in 10g of margarine.
Pour each pancake to size and wait till it forms bubbles on top then turn.
Add more margarine as needed and serve with maple syrup, sugar and lemon or jam.