"From little ideas diabetes cookbook."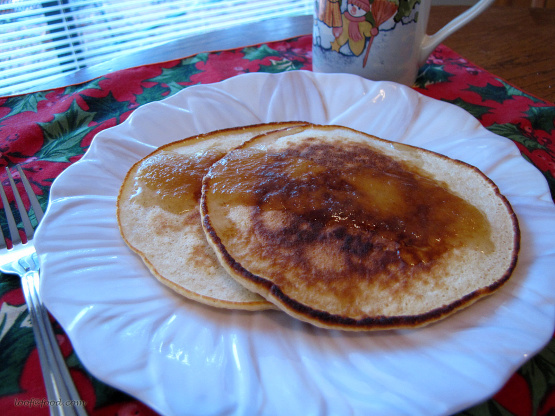 Directions
Sift the flour and baking powder into a bowl and stir in the sugar or sweetener and make a well in the centre.
Whisk together the eggs, apple puree and milk and pour into the well and whisk until smooth.
Lightly spray a fry pan with olive oil spray.
Pour 1/4 cup (60ml/2fl oz) of the batter into the pan and cook over medium heat until bubbles appear on the surface and then turn and cook the other side,.
Keep warm while you cook the remaining batter.