"Delicious, quick and easy to make."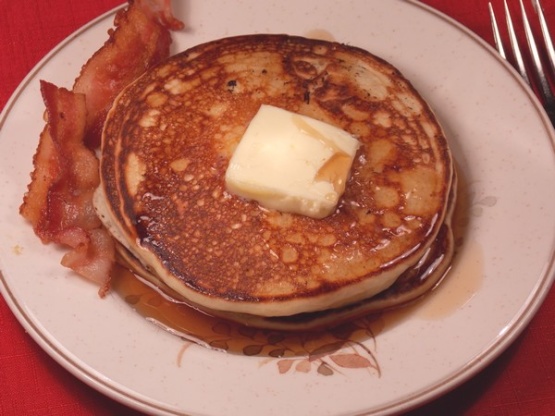 Directions
Heat griddle, skillet or electric griddle over medium high to 375 F; grease with cooking spray,vegetable oil or shortening.
Stir all ingredients until blended. Pour by slightly less than 1/4 cupful onto hot griddle.
Cook until edges are dry. Turn & cook until golden.
For thinner pancakes, use 1 1/2 cups milk.
High Altitude(3500-6500 ft) No changes.