"I found this in Reminisce Magazine. It is credited to Carma Blosser. The recipe sounds refreshing and tasty (also low cal) especially if you're using ripe summer peaches! Cooking time includes freezing time."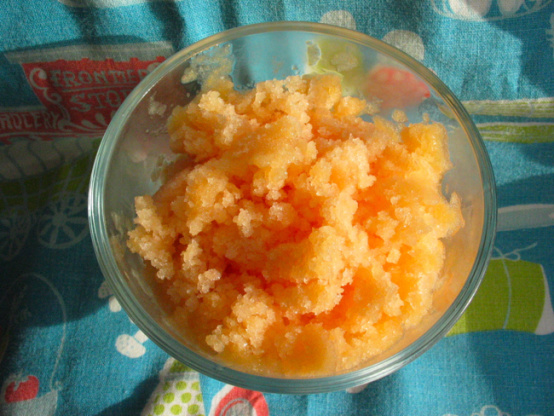 Directions
In a small bowl, combine water and sugar until sugar is dissolved.
Place the peach, lemon juice and sugar mixture into a blender and process for 1 minute or until blended.
Cover and freeze for 3 hours or until almost firm.
Transfer to a blender and process again for 30-40 seconds or until slushy.
Cover and freeze over night.
Remove from freezer just before serving.
Using a fork, scrape into 2 dessert dishes.