"These cookies are so simple--only 5 ingredients! The best part is they are healthier than your average cookie. They are moist, chewy and crispy-brown on the bottom. My family likes them as a snack or even for breakfast, and I hope yours does too! (Note #1: These cookies are best enjoyed fresh--meaning within the first day or two of being made. This is because they are very moist, and the moisture changes the texture of the cookie the longer they are stored in an air-tight container. Note #2: DO NOT substitute any other type of oats. Use only quick-cooking oats, or the cookies will not hold together as well once baked.)"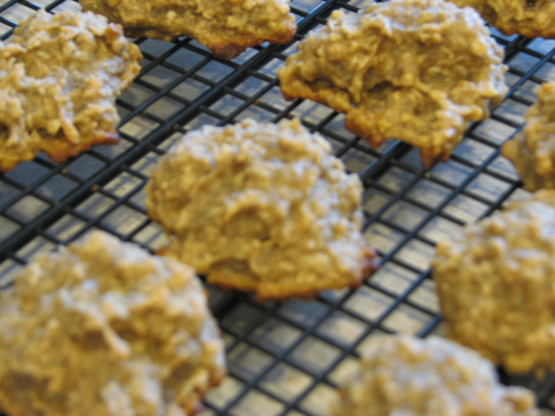 Peanut Butter & Banana Oatmeal Cookies (Egg-Free, Milk-Free)
1 recipe photo
Directions
Preheat oven to 350°F.
In a medium bowl, mash bananas with the back of a fork. Stir in peanut butter and brown sugar. Then stir in oats and flour until thoroughly combined.
Onto a greased cookie sheet, drop cookie dough by heaping teaspoonfuls. Gently flatten cookie mounds to 1/2 inch thickness.
Bake for 12-15 minutes or until cookie bottoms are light brown, and tops are no longer shiny.