"A recipe I found in one of my grandmother's old church cookbooks."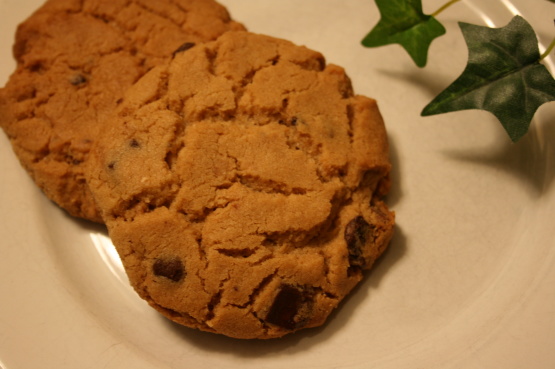 Peanut Butter Chocolate Chip Cookies or Cookie Cake
3 recipe photos
Directions
Preheat oven to 350°.
Mix sugars, margarine, and peanut butter together.
Add eggs and mix.
Add flour and baking soda, mix until just blended.
Add chocolate chips and mix again (I continue to use my electric mixer, and it doesn't mess it up).
•Option #1: Drop from a teaspoon onto ungreased cookie sheets. Bake for about 10 minutes, or until lightly browned on top.
•Option #2: Divide in half and place in two 9 inch pie pans. Bake for about 25 minutes or until golden on top.