"Another excellent recipe by Diana Rattray who says: "these cookies are easy to prepare and they're egg-free. Drizzle melted chocolate over these shortbread cookies for the holidays. Use a food processor or electric chopper to chop the peanuts for this recipe." I just posted this good recipe for Ms. B and want to share it here. Enjoy it."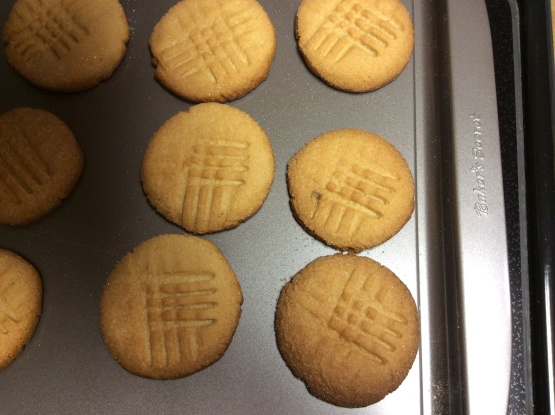 Peanut Butter Shortbread Cookies
1 recipe photo
Directions
Heat oven to 350°F Combine the butter, peanut butter, and brown sugar in a large mixing bowl; beat with electric mixer until smooth and creamy. Beat in vanilla.
Slowly beat or stir in the flour and cornstarch until mixture holds together. Blend in the very finely chopped peanuts.
Roll out on a lightly floured board to about 1/4-inch thickness and cut with cookie cutters and place on an ungreased baking sheet or baking sheet lined with parchment paper.
Or, shape the dough into small balls and place on a cookie sheet, dip the flat bottom of a glass in granulated sugar, and flatten gently to about 1/4 inch thickness.
Bake for about 20 to 25 minutes, or until cookies are set and bottoms just begin to brown. Cool on the pan for 5 minutes then remove to a wire rack to cool completely.