"From a local Vancouver, BC Restaurant. I am posting to try one day."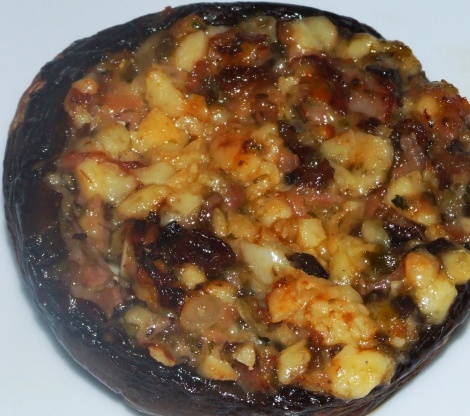 Peppi's Stuffed Mushrooms
1 recipe photo
Directions
Preheat oven to 375 degrees.
Remove the stems from the mushrooms and chop.
Scrape undersides of mushrooms into bowl using the handle of a teaspoon.
Add chopped stems, ham, raisins, pine nuts and capers.
Melt butter in a skillet, add mushroom mixture and cook until liquid has evaporated.
Stir in garlic, one tablespoon of the parsley, salt and pepper and 1/4 cup of parmesan.
Stuff mushrooms with mixture and arrange in a shallow buttered pan.
Sprinkle remaining tablespoon of parsley and remaining 1/4 cup parmesan over mushrooms and bake 20 minutes.