"I had tuna, but none of the usual ingredients I mix in. I found pesto in the back of the fridge. It's unusual I know, but we really liked the flavour combination, even my husband who hates trying new things :-) Note: the cook time is for refrigeration."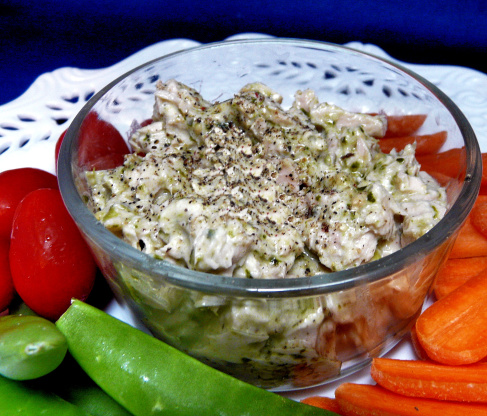 Pesto Tuna
2 recipe photos
Directions
Make sure the tuna is as well drained as possible, I squeeze mine in a sieve.
Mix with pesto and pepper to taste.
If you want a more"spreadable" consistency, mix in the mayonnaise.
A little lemon juice adds some zing if you like a more tangy flavour.
Refrigerate for at least 20minutes to allow flavours to meld.
Serve either as a sandwich or on crackers.