"I found this recipe on the Oregon State University Extension Service website. I have updated the ingredients list and added in the juice of 1 lemon. Other than that didn't change a thing. These pears are a beautiful red and would make excellent gifts for family and friends."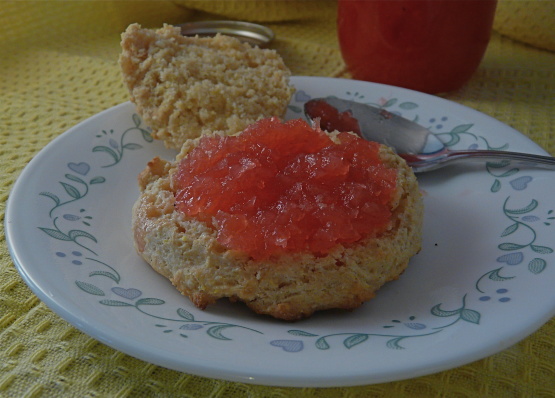 Pretty Pear Preserves
2 recipe photos
Directions
Process the pears in a food processor until finely chopped. Remove pears to a large bowl. Add cherries and juice to processor bowl and pulse a couple of times to lightly chop. Add cherries to pears. Drain the pineapple. Place drained pineapple in food processor bowl and pulse 2 to 3 times to coarsely chop then add to other fruit.
Measure the fruit. Yield should be 8 to 9 cups. For every cup of fruit you will need 3/4 cup of sugar. In a large kettle, combine the chopped fruit, sugar and juice of 1 lemon. Cook gently until mixture reaches the gel point. This should take approximately 40 minutes.
Ladle mixture into hot sterilized jars. Clean jar rims and place 2-piece lids on jars. Process in a water bath canner as per your local county Extension office.