"Cocoa Puffs, Count Chocola, or a cereal with marshmallows are delicious."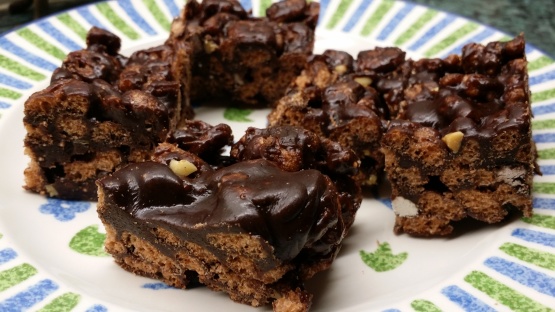 Pudding Cereal Squares
4 recipe photos
Directions
Butter a 9 inch square baking pan.
In a large saucepan, heat the pudding mix (dry), and corn syrup to boiling over medium heat, stirring constantly. Boil and stir 1 minute.
Remove from the heat and blend in the peanut butter. Quickly stir in the cereal until evenly coated.
Spread mixture evenly in pan with a buttered spoon. Cool until firm, about 10 minutes.
Cut into 1-1/2 inch squares. Makes 36 squares.