"This recipe was recently the runner-up in a cookie contest our local paper had. Everyone who has tried them has declared them delicious. I usually make about 1.5 times the icing."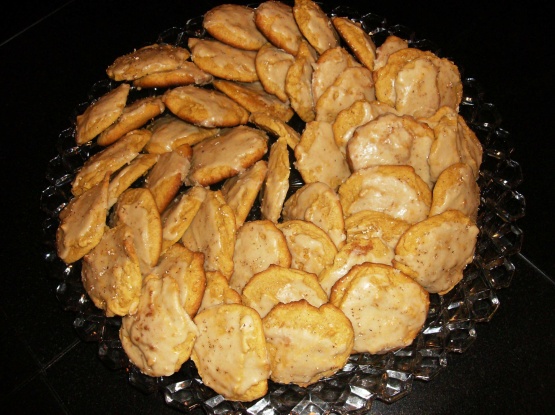 Pumpkin Cookies
1 recipe photo
Directions
Preheat oven to 350 degrees. Line baking sheets with parchment paper. In a medium bowl, whisk together flour, baking soda, salt, ground cinnamon, ground nutmeg, ground ginger and ground cloves. Save for later.
In a large bowl, using an electric mixer on medium speed, beat shortening and granulated sugar until creamy. Add eggs, 1 at a time, beating well after each addition. Add pumpkin puree and mix until well combined.
Slowly add flour mixture, mixing until combined. Droup rounded teaspoons of dough 2 inches apart onto prepared cookie sheets and bake for 10 minutes; do not overbake. Remove from oven, cool on baking sheets for 5 minutes and transfer to a wire rack to cool completely.
To make icing: In a small saucepan over medium heat, combine sugar, butter and milk and bring mixture to a boil. Remove from heat, set aside and cool completely, about an hour. Stir in powdered sugar until icing is desired consistency, adding more if necessary. Ice cookies to taste.