"I just finished baking this glorious cornbread as the apex of my post-exam celebration. Wonderful things happen to your brain when you're 19 and done exams - like figuring out the perfect recipe for wholegrain blueberry herb cornbread! I'm amazing! I'm also a bit of a health nut so the ingredients are really quirky, but I'm sure you can play around with things to some appropriate degree. Be creative! That's the best part. But I hope you'll enjoy this recipe just as much as I have! ***NOTE: I make 2 loaves out of this amount of batter, because it rises better (more evenly) that way."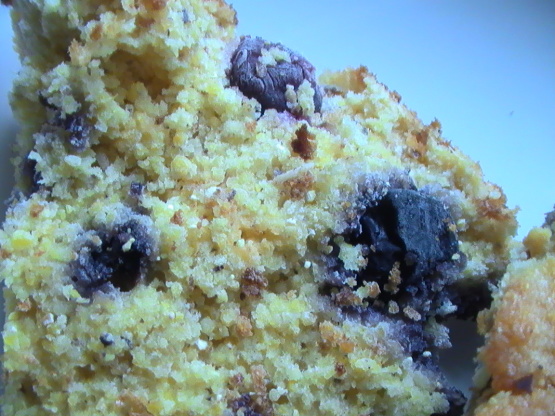 Quinoa Blueberry, Cheddar, and Caraway Rye Cornbread
2 recipe photos
Directions
Place a greased 5by9-inch loaf pan into the center of (convection) oven and preheat to 400 degrees F. LEAVE THE THING IN THERE UNTIL THE OVEN IS HEATED UP (5-10 minutes, depending on size of oven).
In a large bowl, combine quinoa flour, cornmeal, baking powder, caraway seeds, and salt. (I mix this with my clean hands.).
In a separate bowl, whisk together oil, apple sauce, soy milk, eggs. Add to the flour mixture and stir quickly until well combined. Gently fold in the fresh blueberries and cheddar cheese.
Working quickly, take the HOT pan out of the oven and pour batter inches Place back in oven immediately and bake for 35-45 minutes, or until the top is golden and a cake tester inserted into the center of the bread comes out clean.
You can serve this with butter, if you're into that kind of thing. SO GOOD.