"This is simple meal. Do not use wild rabbits, but if you do not have rabbits, chicken or turkey can do. It will not be the same (rabbits have better taste and meat structure), but you will be satisfied."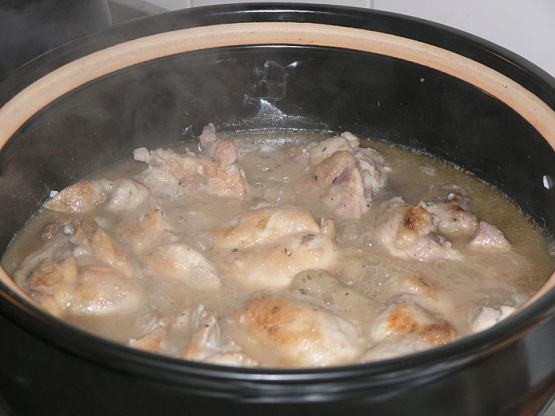 Rabbit in Mustard and Thyme Sauce As I Like It!
5 recipe photos
Directions
Cut rabbit meat into portion parts, as if you will do it with chicken. Mix flour, salt and pepper and roll rabbit parts into flour.
Take a frying pan (best Teflon one) put some olive oil and fry rabbit until brownish on all sides.
Add garlic and fry not more than 1 minute. Add wine, thyme, bay leaf. Stir with wooden ladle removing burned parts (if there are any).
Cook on easy fire 45 minutes. Add some chicken stock if necessary. Add mustard, stir and cook about 5 minutes.
The sauce must be dense, but not too much. Serve with mashed potato.