"only 2 points plus/serving (1 cookie) Recipe source: Ww Tastier than Takeout cookbook"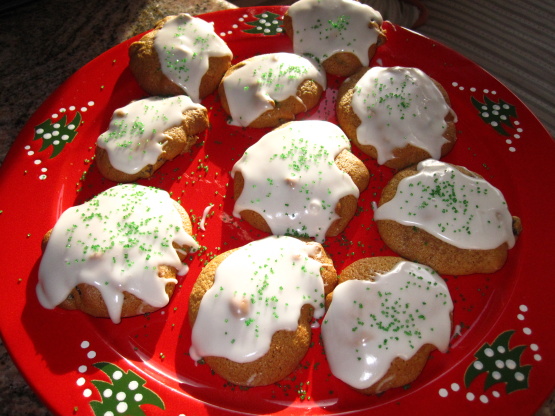 Raisin Spice Cookies (WW)
2 recipe photos
Directions
Preheat oven to 350 degrees F. Line 2 cookie sheets with parchment paper.
Whisk together dry ingredients (flour - salt) in medium bowl.
Mix together with an electric mixer on low the next 5 ingredients (sugar - egg) until blended. Add flour mixture and beat until combined. Stir in raisins. Let batter stand for 10 minutes.
Drop batter by teaspoonfuls onto baking sheets, 2 1/2 inches apart to make 30 cookies.
Bake for 10 minutes and let cool on cookie sheets for 1 minute before transferring to cooling racks.
Stir together icing ingredients (confectioners sugar and milk) in a small bowl and then frost cookies with glaze. Let stand until glaze is set (10 minutes).