"This recipe is DELICIOUS. It's an adaptation of the original from "The New Laurel's Kitchen" (1985: Ten Speed Press). We made it for the first time a week ago, more or less inhaled it, then had to make some more. Use it in sandwiches, in wraps, on crackers, etc. You could use pinto or kidney beans in place of the black beans. You could also use 1/4 if a green pepper in place of chili pepper if you're nervous about spice."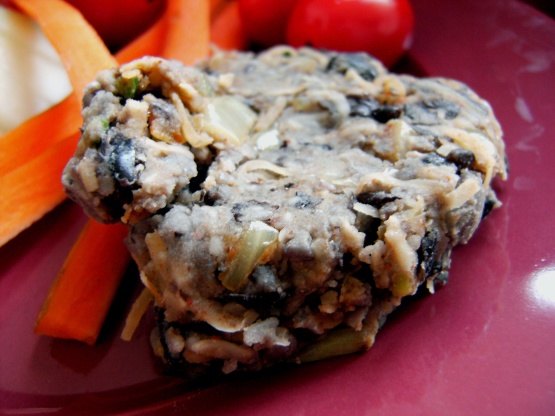 Refrito Spread
1 recipe photo
Directions
Mash the beans. It should make about 1 cup.
Sauté the chopped onion and minced garlic in oil.
When the onion is done, add the spices and chili pepper. Cook until the pepper is softened and the spices are fragrant.
Remove from heat and cool slightly.
Add to the mashed beans and mix.
Add cheese and salt and mix.