"I have looked for a couple of years for a good restaurant style pizza dough recipe I could make at home. Most of the recipe's I had tried tasted like bread, not pizza dough. This is the closest I have found to a great dough recipe! Please note Recipe is by weight, you will need a scale. Measuring by weight allows exact measurement and can be duplicated perfectly each time. The recipe is based on 65%-68% hydration. Salute to Forno Bravo for the recipe."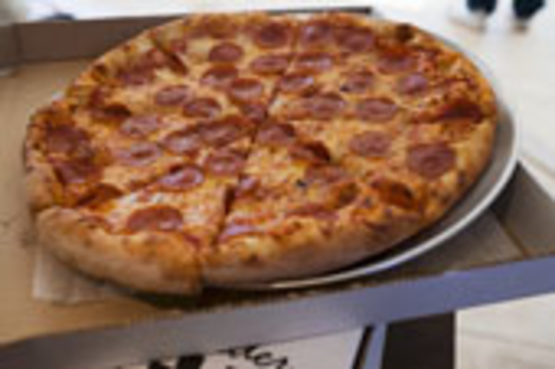 Restaurant Style Pizza Dough Recipe by Weight
1 recipe photo
Directions
Place water and sugar in mixing bowl, stir to combine and add the yeast. Allow yeast to sit until it starts to bubble 10 minutes or so. Then add the flour and salt.
Run mixer on low speed for 2 minutes or until combined. Then run on medium for 10 minutes.
Remove the dough from the bowl and form it into a ball. Place the dough in another bowl or even a gallon ziploc bag, and rub olive oil on it to keep it from drying out.
Let it rest for 1 1/2 hours or until double in size.
Preheat oven to 500 degrees.
Cut the dough in half for two regular pizza's or cut it into 4 pieces for thin crust pizza's.
Roll out the dough and place your favorite toppings on it.
Bake at 500 degrees for about 10-12 minutes. For a pizza with heavy or a lot of toppings, par bake the crust for about 4-5 minutes.
Note (I use a pizza stone and preheat the oven for atleast 30 minutes.). I hope you enjoy this recipe!