"This came from the Clean Eating Magazine. Can be prepared ahead of time and refrigerated for up to 5 days or frozen up to 1 month."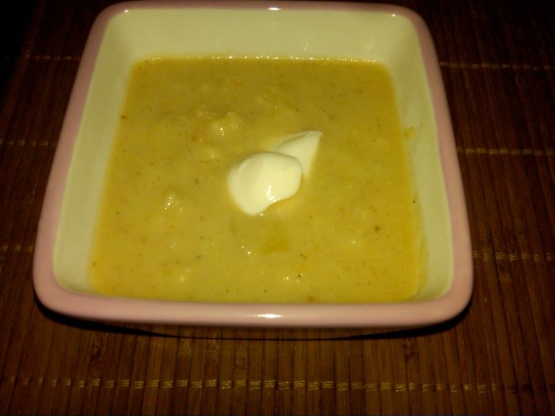 Roasted Cauliflower, Leek & Garlic Soup
1 recipe photo
Directions
Preheat oven to 425. Place large baking sheet in oven. While preheating, toss leeks garlic and cauliflower with 1 tbsp oil, sea salt, black pepper and nutmeg. Roast in center of oven, stirring occasionally until cauliflower is browned and almost tender, 25 to 30 minutes.
Remove garlic from baking sheet and set aside. Scrape leeks and cauliflower into large saucepan. Add chicken broth and bay leaves. When cool enough, squeeze garlic from skins into saucepan and discard skins. Bring to a boil then reduce heat. Cover and simmer until leeks are very tender, 10 to 15 minutes.
Working in batches puree in a food processor or blender and pour into saucepan. Stir in milk. Reheat before serving.
Place basil in a blender. Add hot water and puree until smooth. Ladle soup into warm bowls. Add a spoonful of basil into each, using a toothpick swirl decoratively into soup.