"Roasting the curry powder brings out the flavor and depth of the spices. I wish I could tell you how hot this mix is, but my taste buds have been shot from years and years of spicy food consumption. All these spices you can buy in bulk which will save you a significant amount of money. It has been years since I bought curry powder at the grocery store!"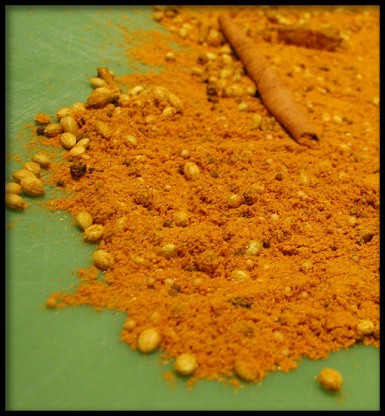 Roasted Curry Powder #2
3 recipe photos
Directions
**WARNING**: Be sure to work in a well-ventilated cooking area when preparing this spice mix, especially if you have any type of respiratory problems.
In a large cast iron skillet that is free of oil and moisture mix together all the spices.
On medium heat, dry roast the spices until fragrant about 10 minutes, stirring constantly. Be careful not to burn the mixture, reducing heat if necessary.
Set aside to cool completly. Once cooled, grind the mixture in a clean, dry spice mill or mini-chopper. *Important*: break the cinnamon stick up into smaller pieces first before processing.
Store the curry powder in a covered container in a cool, dry place.