"Not sure where the recipe is originally from, but it is very intoxicating. Great for a Carribean or Tropical theme...Good for potlucks (not church or job related ones). Best if made the day before and refrigerated. Guessed on prep time and servings...depends on how big you slice the bundt cake and how long you wait between applications of the glaze."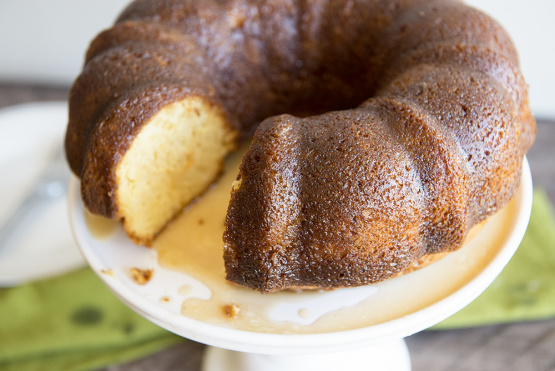 Directions
Cake: Preheat oven to 325 degrees.
Grease and flour a 12c.
Bundt pan.
Mix all cake ingredients together.
Pour batter into prepared Bundt pan.
Bake for 1 hour and cool completely.
Make the glaze while cake is cooling.
Glaze: Melt butter in sauce pan.
Stir in water and sugar.
Bring to a boil for 5 minutes stirring constantly.
Remove from heat.
Stir in the Rum.
Invert the cake onto a serving plate or cake stand.
Prick the top of the cake with a toothpick to allow the glaze to soak in.
Drizzle and smooth the glaze evenly over the top and sides.
Allow the cake to absorb the glaze.
Repeat until all of the glaze is used up.
(This will take several applications).