"If you don't have fresh, cooked salmon, tinned salmon may be substituted."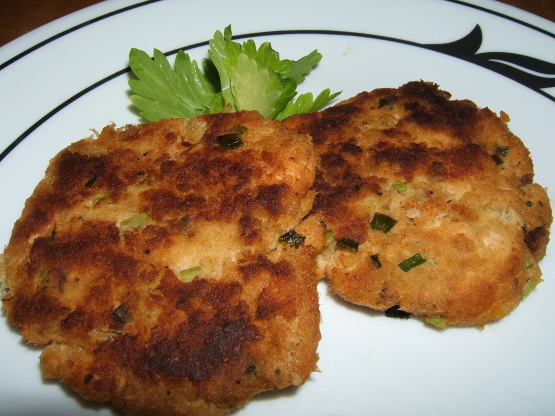 Salmon Cakes With Lemon - Herb Mayonnaise
4 recipe photos
Directions
To make lemon-herb mayo: Combine 3/4 cup mayonnaise, lemon juice, horseradish and 2 ½ tsps thyme in small bowl.
Season sauce to taste. Refrigerate until needed.
To make salmon cakes: Combine first 7 ingredients in medium bowl and stir gently to blend. Season to taste. Mix in egg. Shape into 6 patties, about ¾ inch thick.
Melt butter in large skillet over medium-low heat. Add salmon cakes and sauté until brown and cooked through, about 5 minutes per side.
Serve with sauce.