"From personal chef Phyllis Segura"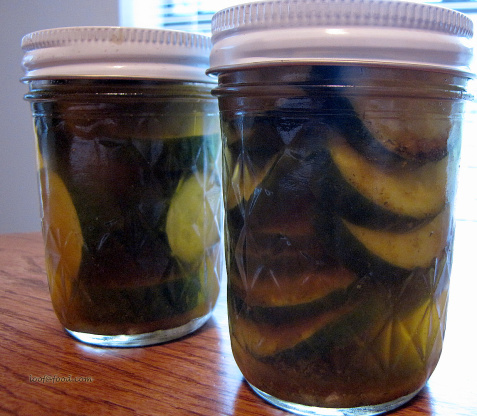 Segura Pickles
1 recipe photo
Directions
Grow or buy Kirbies that are small enough to fit neatly into quart canning jars. Make sure the skins are not wrinkled. Boil your jars to sterilize. Pack the cucumbers into the jars.
Boil all the seeds and spices together with the vinegar, sugar, salt and water. (You can put a spoon in and taste it now to see if you want to change the salt to sugar to vinegar to water ratio.).
Pour the brine over the cucumbers. If there isn't enough liquid to completely cover all the cukes, add some boiled water. Cover loosely with the lids and let sit for 1 hour to 24 hours or more, taste, then refrigerate. If you intend to keep the pickles more than a couple of weeks then go through the canning process and boil the jars immediately after pouring the brine.
From Phyllis: A tip: I cut one pickle into quarters and put it near the top of the jar so if I want to see how they taste I can pick it out with a fork, rinse it off gently, and taste to see if I want to continue the pickling process longer.
If you don't like that slightly yellowish color that is imparted to the pickles then eliminate the turmeric.