"I have search near and far to come close to my favorite muffins that I used to by next door to the corner Convenient Store..they were heaven but unfortunately, they closed doors. So now just by accident, combining two recipes inspirations-I found it!! Very close and very dense and flavorful. I also use this as a base for any bran muffin that I just add or take away. I have a sugar free and fat free version of this that I will post. I really enjoy them and I have had raves from my older neighbors who loved them as well."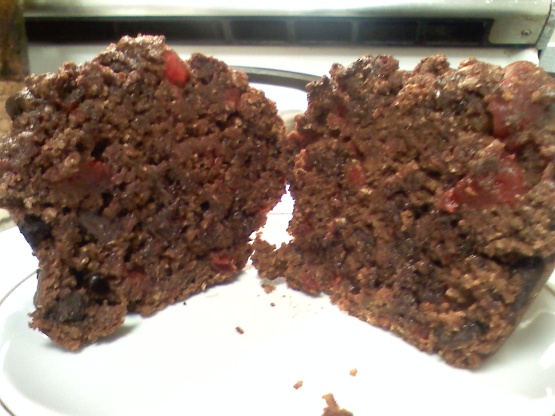 Shannon's Ultimate Zucchini Bran Muffins
2 recipe photos
Directions
Preheat oven to 350°F and spray muffin tins with non-stick cooking spray; set aside.
Combine cereals, bran, wheat germ together. Pour prepared buttermilk over mixture and let it sit for five minutes in a large bowl.
In another bowl, combine flour, baking powder, baking soda and cinnamon and set aside.
Add egg whites, applesauce, brown sugar, honey, yogurt and vanilla extract to cereal mixture and mix.
Add flour mixture to batter stirring til moistened.
Add zucchini, pecans and raisins and thoroughly mix.
Fill tins almost full--they will not raise much.
Bake for 25 minutes or until tester comes out clean.
Note: You can make this into a loaf but bake for 50-60 minutes instead.