"There will be husbands who want to add hot sauce to the dipping sauce for these savory corn cakes. Our advice: Hold your tongue."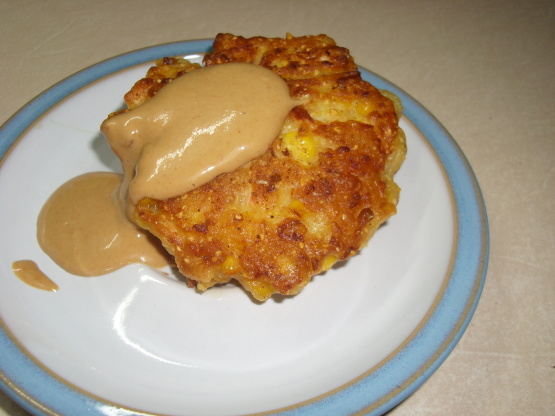 Shrimp Corn Cakes With Soy Mayo
1 recipe photo
Directions
In a small bowl, combine the first seven ingredients. Cover and chill until serving.
In a large skillet, cook and stir onion in 1 tablespoon oil over medium-high heat until tender. Add garlic; cook 1 minute longer. Add shrimp; cook and stir until shrimp turns pink. Remove from the heat.
In a large bowl, mix the flour, cornmeal, cornstarch, baking powder, salt and pepper. In a small bowl, mix the corn, egg and shrimp mixture; stir into dry ingredients just until moistened.
In an electric skillet, heat 1/4 inches of oil to 375°. In batches, drop corn mixture by rounded tablespoonfuls into oil; fry 1-1/2 minutes on each side or until golden brown. Drain on paper towels. Serve with sauce. Sauce makes 1 Cup.