"This is more of a method than a recipe, but this is how I always make wings now. I find boiling them first helps get rid of more of the fat, and they get crispier in the oven."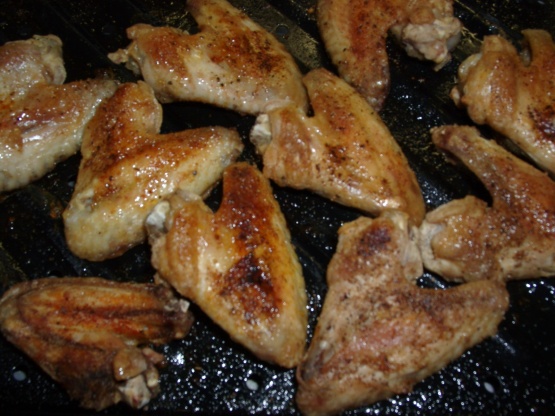 Simple Boil and Bake Crispy Chicken Wings
3 recipe photos
Directions
Boil wings in a large pot of water for about 15 minutes.
Broil wings in oven for about 5-10 minutes per side depending on how your oven works) until nicely browned and crisp.
I put the bbq sauce in the bottom of a big metal bowl and keep it on the stove near the oven vent so that is warms up a bit.
Remove the wings from the oven and pat with paper towels to remove more grease if necessary (I bake mine on parchment paper, so that absorbs some of the grease for me).
Toss wings in bowl with bbq sauce (or any sauce you want) until well covered.