"What a great little, I mean little in quantity, sweet little treat. I adapted this from a One Cookie recipe here on Recipe Zaar. When I made, it made exact amount for two, or four really, but we, two of us, ate all in one night. A great recipe when you don't want to make too much, just right and super quick and simple! Enjoy!!!"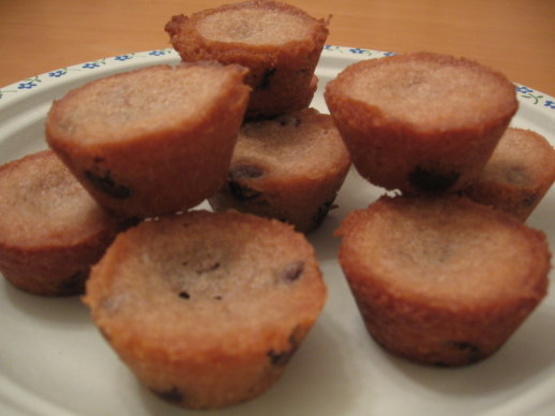 Small Batch of Chewy Mini Muffin-Cookies
3 recipe photos
Directions
Preheat your oven to 350°F.
Mix in a bowl butter, sugar, vanilla and water until blended.
Stir in flour and salt until well blended.
Stir in cinnamon, or any other flavorings, maybe some M&M's, chocolate chips, almond extract, nuts etc.
Spray a mini muffin tin with butter flavored cooking spray, drop batter into molds.
Bake in oven for 14 minutes, this is what I did and I got chewy centers. If you want harder, perhaps cook for an additional 3-5 minutes.
Set on wire rack and carefully take mini muffins out using a butter knife and transfer to serving plate.
This made 11 out of the 12 mini muffin molds for me!