"Recipe by Canadian Chef Michael Smith. "A recipe is merely words on paper; a guideline, a starting point from which to improvise. It cannot pretend to replace the practiced hand and telling glance of a watchful cook. For that reason feel free to stir your own ideas into this dish. When you cook it once, it becomes yours, so personalize it a bit. Add more of an ingredient you like or less of something you don't like. Try substituting one ingredient for another. Remember words have no flavour, you have to add your own!" You got to love him!"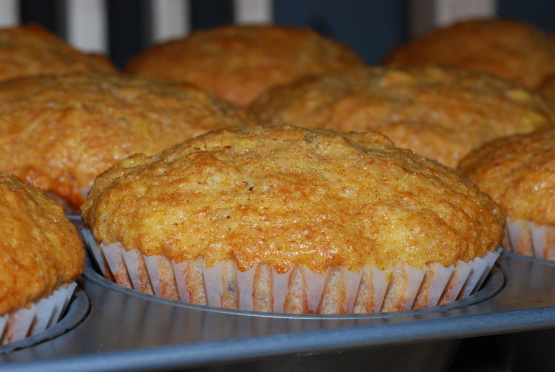 Spiced Banana Muffins
3 recipe photos
Directions
Preheat oven to 375°F.
Whisk together the flour, bran, baking powder, salt and nutmeg.
Mash the bananas and stir in the eggs, brown sugar, oil and vanilla.
Mix well and add to the dry ingredients. Stir until well combined.
Spoon the batter into a prepared muffin pan and bake until the tops are golden brown and a toothpick comes out clean when inserted, about 12-15 minutes.