"This is the perfect drink, hot or cold. With a warm spice blend, a cinnamon stick, a little cream, and enough sugar to make the South proud — this Spiced Sweet Tea will be a wonderful addition to anyone's winter(or summer) beverage repertoire. From Folk Lifestyle."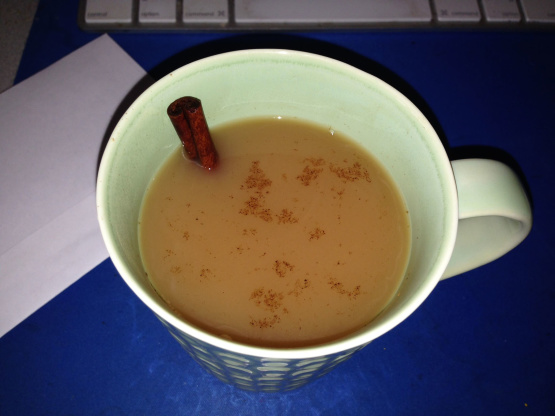 Spiced Sweet Tea
1 recipe photo
Directions
In a large pot, bring 12 cups of water to a boil and then reduce to a low simmer.
Add cinnamon sticks and pumpkin pie spice and simmer for 5 minutes, stirring occasionally.
Turn off the heat, remove the cinnamon sticks and steep teabags in the hot water for 7 minutes.
Remove the teabags and add the sugar. Stir until the sugar is dissolved.
Ladle the tea into mugs and add 1 tablespoons half and half(or almond milk) per mug. Stir and serve with a cinnamon stick and a sprinkle of cinnamon.
Cold:.
Repeat steps 1-4 from the Hot instructions(through stirring in sugar).
Let the tea cool to room temperature and then pour it into a large pitcher to store in the refrigerator overnight.
Serve black or with 1 tablespoons half and half and a sprinkle of cinnamon.
Enjoy!