"The Splenda adds a sweetness and lower calories to this tantalizing sweet and tangy bread. The creamy texture comes from the yogurt. Give it a try, you'll love it! Makes 2 small loaves."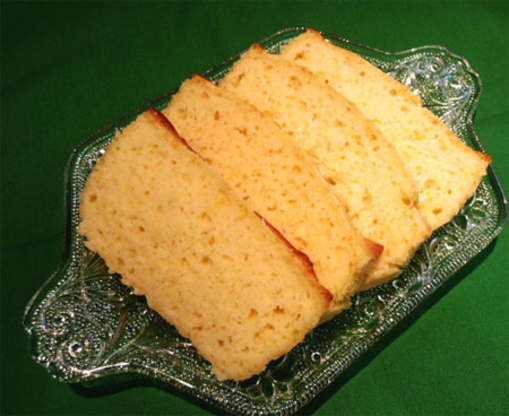 Splenda Lemon Meringue Loaf
1 recipe photo
Directions
Prep all your ingredients before hand, this will help to make sure things move quickly and to be sure you have all the ingredients.
In a large bowl combine the pastry flour, all-purpose flour, splenda, baking powder, salt and grated lemon rind.
Using a whisk mix all the dry ingredients till well blended.
In a separate bowl combine the oil, eggs, lemon juice, yogurt and milk. Mix the ingredients together with a wire whisk till well blended.
Add the dry mixture to the wet mixture and fold together with a rubber spatula, just till combined.
Pour batter into 2 greased loaf pans ( 8 x 41/2 ).
Bake in a 350F oven for 30 -35 minutes or until a skewer inserted into the center comes out clean.
Remove from oven and allow to cool in the pans for 10 minutes before removing.
Cool on a wire rack.
FOR GLAZE:.
Combine the 1/4 cup of sugar, lemon juice and rind in a saucepan.
Bring to a boil and cook for 2 minutes.
Remove from saucepan and brush on top of the loaves.