"from Better Homes & Gardens"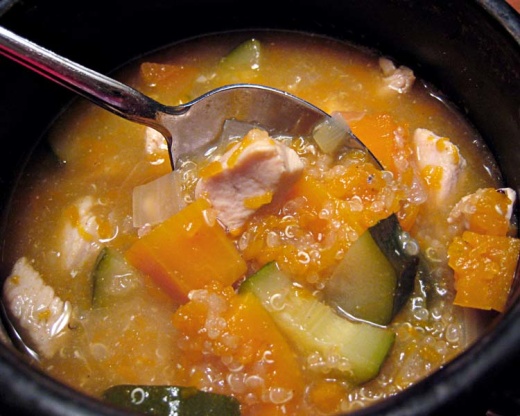 Squash-Quinoa Soup
1 recipe photo
Directions
In saucepan cook chicken and shallot in hot oil over medium heat 2 to 3 minutes or until shallots are tender, stirring occasionally.
Add broth, apricot nectar, squash, quinoa, and cumin. Bring to boiling; reduce heat.
Simmer, covered, 5 minutes. Add zucchini.
Cover and cook 10 minutes more or until squash and quinoa are tender.
Season to taste with salt and ground black pepper. Makes 6 (1-1/3 cup) servings.