"My favorite pumpkin bread came from Starbucks, after much effort and a LOT of determination, here's my copy. I use Splenda for the sugar, and I use Egg Beaters for the eggs. Trying to be a little healthier!!"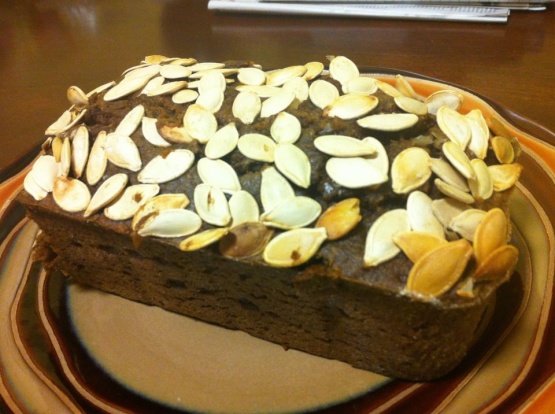 Starbucks Pumpkin Bread
2 recipe photos
Directions
Preheat oven to 350°F.
Butter and flour two 9x5x3 loaf pans or muffin tins.
Beat sugar and oil in a large bowl to blend.
Mix in eggs, pumpkin, and apple sauce.
Sift flour, cloves, cinnamon, nutmeg, baking soda, salt, and baking powder into another large bowl.
Stir into pumpkin mixture in 2 additions.
Divide batter equally among prepared pans (muffin tins).
Bake until tester comes out clean, about 1 hour for loaves, 20 min for muffins.
Transfer to cooling racks and cool for 10 minutes.
Turn out onto racks and cool completely.