"The earlier you take this out of the oven, the stickier it is, but make sure it is cooked! An incredibly moreish and arguably healthier desert, or as a coffee cake."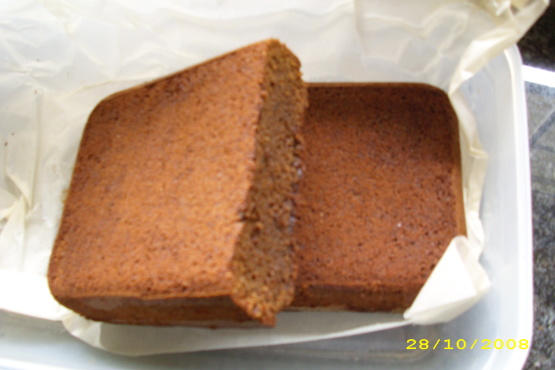 Sticky Gingerbread
2 recipe photos
Directions
Preheat oven to 160°C/Gas Mark 3/325°F.
Line a 18cm/7in loaf tin with parchment paper.
Cream the butter and sugar together, before adding the 2 eggs and mixing in well.
Next, add the molasses followed by the ginger powder and flour (sifted).
Incorporate the chopped stem ginger and syrup into the mixture.
Dissolve the bicarbonate of soda in the milk and mix in well.
Pour into the loaf tin and bake for approximately 50 minutes.
Use a skewer to test, it should be clean but the cake should have some moisture when you press down on it, almost like a brownie.