"From TOH, they sound yummy AND kid friendly! I leave out the green peppers because we don't like them,. but you could use whatever pizza topping your family likes."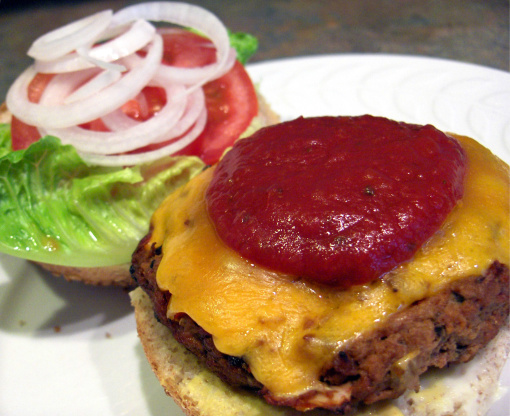 Supreme Pizza Burgers
5 recipe photos
Directions
In a food processor, combine the vegetables, olives, pepperoni, tomato paste, and seasonings. Cover and pulse just until blended.
Transfer to a large bowl, stir in bread crumbs. Crumble beef over mixture and mix well.
Shape into 4 patties.
Coat grill rack with cooking spray before starting the grill. Grill burgers, covered, over medium heat for 5-7 minutes over medium heat on each side, or until meat thermometer reads 160 degrees and juices run clear. Serve pm buns with the cheese and pizza sauce. Add extra toppings as desired.