"Came across this recipe in one of my Grandmothers old recipe books. It makes one of the softest, yet not sticky doughs I have ever worked with. This is THE ONLY dough I will use for my cinnamon rolls, and fruit rolls."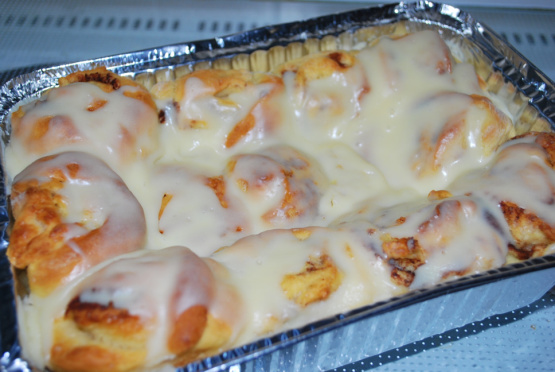 Sweet Dough for Rolls
4 recipe photos
Directions
Soften yeast in water in large bowl.
Add milk, margerine, eggs and sugar.
Stir in 1/2 of flour.
Add salt to second half of flour and stir well.
Turn out onto lightly floured surface and knead till smooth, using flour as needed, but sparingly as dough needs to stay soft.
Let rise till double in a warm place (I often put my bowl in a sink of hot water if Im in a hurry).
shape as desired, or makes 18 cinnamon rolls.
Bake 350 till golden or desired brown-ness.