"A simple and light dinner or lunch option, very forgiving and you can add pretty much anything. Just choose the herbs you have or like best. Great hot or cold with salad, as with a lot of things it often tastes better the next day. You could also use 8 eggs but I tend to lighten it up by taking yolks out of a couple and using a low fat fetta."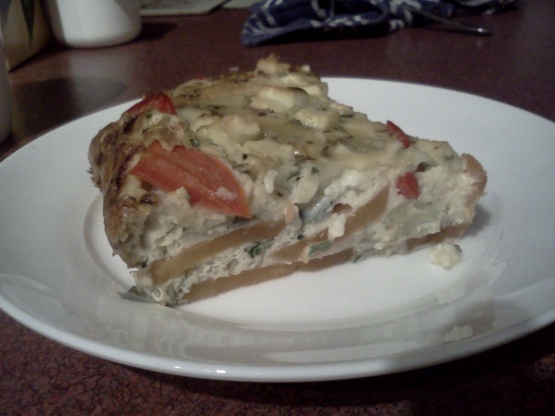 Sweet Potato, Leek and Fetta Frittata
1 recipe photo
Directions
Preheat fan forced oven to 180c (356f).
Whisk eggs with water and herbs; season with pepper and salt; set aside.
Layer sweet potato, red onion and leeks in a pyrex dish or similar (I find that a small square casserole dish works best) and either microwave or heat in oven until sweet potato is soft.
Pour over egg mixture, sprinkle crumbled fetta and capsicum over the frittata evenly.
Bake until set (should be around 10-15 mins).