"Ok, in TEXAS we do NOT cook with sauce! It is only used as a condiment to top anything we want or to dip things in. There have been so many arguments started over whose is best- but we all know Mama's is best! This makes a bucket load so use the tool to change the number of servings or freeze, can or give away the rest. "Samantha in UK states that this is not safe to can as it has butter in it. I have never had a problem but please be aware of that info. If you are concerned please try substituting with ButterBuds / Molly McButter type butter substitute or do not can. Freezing is another option as well " If you do decide to can this use a Boiling Water Bath, process half-pints and pints for 20 minutes at 0-1000 feet in elevation, 25 minutes for more elevation."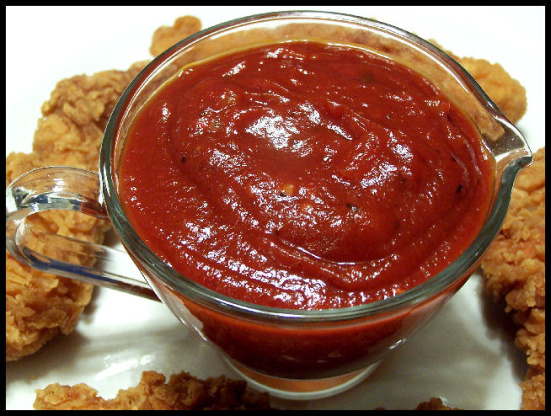 Texas Homemade BBQ Sauce for Canning or OAMC
2 recipe photos
Directions
Saute onion in butter until clear. Add garlic and sauté for 1 minute.
Add all other ingredients and simmer for at least 30 minutes. *I throw the lemons in after I have squeezed the juice out and remove before serving.
Taste and adjust seasoning as desired.
Can be frozen, canned or stored in refrigerator for 6 months.