"I tried many gluten free recipes for biscuits. They were either crumbly, or lacked any flavor. I then went back through older recipes, and converted my "good ol'" biscuit recipe to a gluten free one. I use them for sausage gravy, chicken 'n' biscuits, shortcakes and even breakfast sandwiches. Everyone who has tried them, loves them."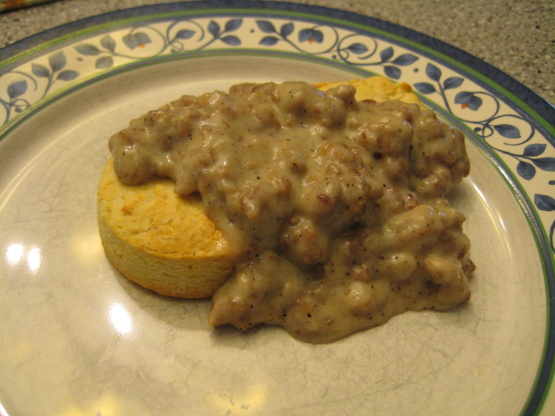 The Best Gluten Free Biscuits
1 recipe photo
Directions
Preheat oven to 500 degrees. Place 1 Tablespoon shortening in cast iron skillet. Place in oven to melt.
In measuring cup, place 1/2 teaspoon apple cider vinegar, and add milk to equal 1/2 cup, set aside.
In mixing bowl, add dry ingredients.
Add the 2 Tablespoons shortening and cut in until you have fine crumbs.
Add sour milk. Stir until combined.
Pat out on board to about 3/4 of an inch thick. Cut out with biscuit cutter or drinking glass.
Take skillet out of oven. Place biscuits in pan, turning to coat with shortening. Place pan back in to oven and bake for about 10 minutes or until light brown.
These can also be made on a baking sheet. Just don't coat them with the shortening.