"These are a bake shop quality cookie--- I have never tried it, but I think you could replace the Kahlua for a tablespoon of pure vanilla extract and vanilla chips for chocolate:)"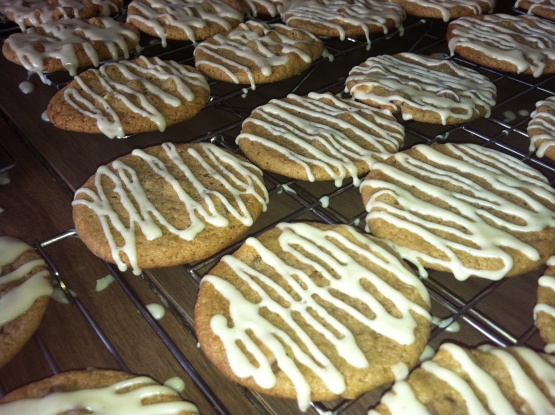 The Big Kahlua Vanilla Cookies
9 recipe photos
Directions
Preheat oven to 350°F.
Grease a foil-lined cookie sheet.
Sift flour, baking soda and salt.
Melt butter (don't let it get cool), add Kahlua.
Add sugars and beat well; add egg yolks, beat until very well blended.
Mix in flours on low speed until just blended.
Add vanilla chips or chunks.
Cover and chill for of 4 hours.
Drop by very heaping tablespoonfuls onto greased sheet, leaving 3" space between cookie dough.
Bake for 10-12 minutes, (I use a convection oven), or until cookies are brown around the edges and baked to desired doneness.
Note: Do not store the cookie dough in the freezer for later use, as it will upset the texture).